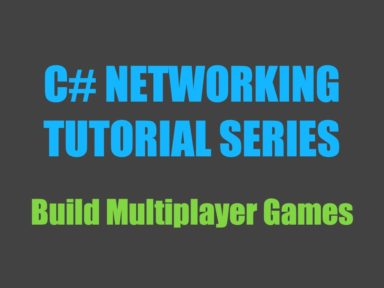 As some of you might know, back in May, I wrote a (super long) post about connecting clients to a dedicated server using C#. Since then, I've built on and improved that networking solution a lot, and over the last few weeks I've been uploading tutorial videos on my YouTube channel.
The C# networking tutorial series now has five parts, the last of which I uploaded yesterday. Although I'll probably continue the series in the future with videos about more complex networking-related topics, the core of the networking is all there, which is why I'm writing this post now.
If you want to get notified when I add to the series or you want to follow my devlog journey, consider subscribing to my channel. Also, come check out the Discord server where you can share your progress, ask for help, and hang out with other game developers.
Even if you followed the written tutorial and are using that networking solution, I strongly recommend taking a look at these videos. The code is cleaner, easier to understand, and it includes support for UDP communication. On top of that, if you're trying to learn how this stuff works, going through tutorials and rewriting the code multiple times can be super helpful—it's one of the reasons my understanding of networking is where it is today.